Home
W619
| Code | W619 |
| --- | --- |
| Model | PT-6 |
| Capacity | 150mm Width Capacity |
| Weight (kg) | 105 |
| Weight (m3) | 0.184 |
| Weight (Freight) | 105 |
| Dimensions (cm) | 124 x 53 x 28 |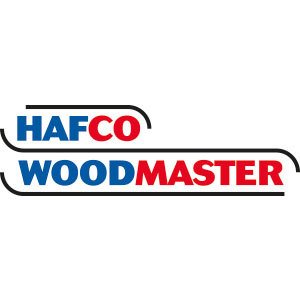 PT-6 Planer Jointer 150mm Width Capacity
Description
The PT-6 Planer is quite rugged in construction and weighing in at 105kg. It has independently fully adjustable cast iron tables, 3 x HSS cuter blades rotating at 4300rpm and powered by 1hp 240V motor that is driving the 150mm wide cutter head. A very popular choice & well known amongst the entry level to more serious joinery workshops.

This surface planer is constructed largely of cast iron and is mounted on a fabricated sheet metal frame stand which also houses the motor and the switchgear. The planer cutter blades are fully protected across its whole width by a strong aluminium guard with spring load return for additional safety. The infeed and outfeed tables are 1170mm in total length and are both independently adjustable for height, which not only makes for quick adjustment of the blade height relative to the table but allows for quick set up to produce rebates up to 8mm deep. There is also a quick stop system on the infeed table to allow repeat depth settings to be made quickly.

The side fence, which is a heavy cast iron unit with a ground surface, is held by a robust cast iron bracket. This is clamped to the table by a substantial hand lever and slides smoothly across the bed guided by a rail. The fence is fully adjustable for angles between 45°, 90° and 135°. Waste extraction is from the side rear of the machine via a 100mm outlet port that is fixed to the stand and should be connected to a suitable dust extractor.

Setting the three HSS blades into the cutting block is easy & accurate with the included blade setting gauge device, ensuring that all blades are accurately set in identical position for a smooth finish.
Features
150mm width capacity
3 x HSS blade cutter head
1170mm cast iron table
8mm rebating capacity
Rigid quick action tilting fence to 45˚ with adjustable stops
Magnetic safety switch with raised emergency stop button
Quick action lever enables height adjustment for infeed table
Adjustable in & out feed tables
Spring loaded blade guard
Ø100mm dust chute
Sturdy & stable stand
0.75kW / 1hp 240V motor
Includes
Blade Setting Gauge
Material Push Paddles
Specifications
Compare 3 Products
ORDER CODE
MODEL
Width Capacity

mm / inch

Maximum Depth of Cut

mm

Table Length

mm

Length of Infeed Table

mm

Length of Outfeed Table

mm

Rebate

mm

Fence Length x Height

mm

Blade Cutter

Type

Blade Quantity

No.

Cutter Block Diameter

mm

Cutter Block Speed

rpm

Dust Port Diameter

mm

Motor Power

kW / hp

Voltage / Amperage

V / amp

Floor Space (W x D x H)

mm

Nett Weight

kg
ORDER CODE
PT-6
MODEL
150 / 6
Width Capacity

mm / inch

3
Maximum Depth of Cut

mm

1170
Table Length

mm

560
Length of Infeed Table

mm

568
Length of Outfeed Table

mm

8
Rebate

mm

740 x 98
Fence Length x Height

mm

HSS
Blade Cutter

Type

3
Blade Quantity

No.

57.15
Cutter Block Diameter

mm

4300
Cutter Block Speed

rpm

100
Dust Port Diameter

mm

0.75 / 1
Motor Power

kW / hp

240 / 10
Voltage / Amperage

V / amp

1180 x 630 x 1030
Floor Space (W x D x H)

mm

105
Nett Weight

kg