Home
A351
| Code | A351 |
| --- | --- |
| Model | HPC-1T |
| Weight (kg) | 25 |
| Weight (m3) | 0.051 |
| Weight (Freight) | 25 |
| Dimensions (cm) | 85 x 60 x 10 |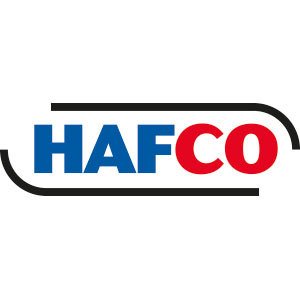 HPC-1T Pneumatic & Hydraulic Engine Crane
Description
Every mechanic or home auto restoration enthusiast knows all too well by using the correct tool it always makes the job in hand much easier with a more successful outcome when it is time to remove or replace an engine in your car. It can also be used to lift machines or other heavy items, making for an excellent piece of equipment for the workshop or warehouse.

This HPC-1T pneumatic & hydraulic operated engine crane has an 8-tonne long stroke lifting ram with a single acting pump, and this crane has been tested up to 2 tonne capacity allowing a maximum safe working load lift capacity of 1000kg. The jib extends to four different positions with the desired lifting capacity of 250kg, 500kg, 750kg or 1000kg and secured by a single locking pin.

The lifting height range is from 0-2300mm so an engine can be lifted & removed clear out of the engine bay with little effort. The long & wide legs provide great floor stability and the 6 swivel castor wheels & rear T-bar handle enables excellent manoeuvrability around the workshop. Another nifty feature with this crane is that you can quickly fold up the long legs to save on storage space in the workshop.
Features
Ideal for automotive, light engineering and general workshop
Adjustable boom in four positions for lifting
Outrigger legs easily folded up for transport or storage
Six cast steel swivel caster wheels allow easy mobility
Pneumatic & hydraulic operation
Single action - piston 8 tonne long stroke hydraulic lifting ram
T-bar handle with grips on rear of hoist allows greater manoeuvrability control
Supplied with a short lifting chain & hook with safety latch
Tested to 2 tonne capacity
Specifications
Compare 2 Products
ORDER CODE
MODEL
Type
Engine Crane Capacity

Tonne

Engine Crane Operation

Type

Engine Stand Capacity

kg

Trolley Jack Capacity

Tonne

Axle Stand Capacity - Each

Tonne

Mechanics Creeper Capacity

kg

Nett Weight

kg
ORDER CODE
HPC-1T
MODEL
Engine Crane
Type
1
Engine Crane Capacity

Tonne

Pneumatic & Hydraulic
Engine Crane Operation

Type

~
Engine Stand Capacity

kg

~
Trolley Jack Capacity

Tonne

~
Axle Stand Capacity - Each

Tonne

~
Mechanics Creeper Capacity

kg

93
Nett Weight

kg